Singapore has evolved from a Garden City into a City in a Garden. And it continues to evolve to a City in Nature. At the forefront of this evolution is the National Parks Board (NParks), which has successfully launched key strategies to make Singapore even more green and closer to nature with its City in Nature vision.
Parks are linked up with the Park Connector Network and high rise buildings are encouraged to incorporate skyrise greenery. And Singapore's residents, most of which live in a high-rise dwellings, are encourage to start a garden, be it a private garden or a community garden.
"The City in Nature vision seeks to bring greenery closer to us. The community plays a key role in the ownership and stewardship for nature which will bring forth benefits of health and well-being," states NParks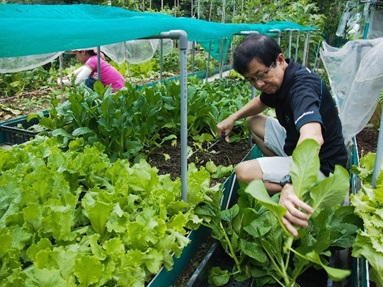 Last Thursday, NParks launched the Gardening with Edibles initiative, which aims to encourage the public to garden at home with edible plants, starting by publishing gardening resources on its website and giving out free seed packets.
Interested members of public can register online here to receive two species of vegetables seed packets for free.
Only Singaporean residential addresses qualify for the seed packet. This excludes offices and overseas addresses. The seed packet will be mailed to the indicated address by 1 August 2020. Online registration is open from 18 June will be closed on 30 June, 11.59pm (Tuesday).